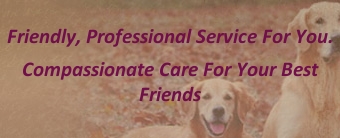 Welcome to 

Bayberry Veterinary Care!


Due to COVID-19 concerns BVC would like to extend some additional coupon codes for our Vetsource Store. 

FURRY15 - 15% off your order

FRIENDS15 - 15% off your order

In the event that BVC has to close, we ARE able to approve Vetsource orders without being in the hospital. 

Unfortunately we are NOT able to process orders from outside pharmacies (Chewy, Petmeds, ect) remotely.


Please call ahead, We are continuing curbside service for the forseeable future.

Please click the buttons below for our mobile friendly site and online pharmacy

Please see our "What's New?" page for  The Veterinary Medical Society's recommended Emergency Preparedness Plan

Hello everyone!

We are utilizing our answering machines much more than usual while we continue curbside service. 

Please leave us a message and we will get back to you ASAP! 

Thank you!! ~ Amanda

Bayberry Veterinary Care (BVC) – Statement on COVID-19

   Updated 5-26-2020

Dear clients,

First and foremost we hope all of our two-legged and four-legged friends have remained healthy and safe during this unprecedented national emergency!

In an effort to continue social distancing and maintain a safe environment for all pet owners and BVC staff

We will be continuing curbside service through the next phases of reopening New York. Please call us at 518-783-9282 when you arrive for your appointment. 

If you or anyone in your household are currently experiencing flu-like or cold symptoms, or if you have been in contact with someone that that has COVID-19 or has travelled to an affected area within 14 days, please call us and we will be happy to reschedule your pet's appointment.

We appreciate your continued patience and cooperation as we navigate this situation. We look forward to seeing both our clients and patients back in the office as soon as possible!

​​As of 3-1-21 We are continuing curbside service, please call us when you arrive!